11-27 - 1st Qtr

BSU




NC

11-27 - 1st Qtr

PVAM




MSVU

11-27 - 1st Qtr

SU




GSU

11-25 - Final

ASU




TU

11-28

FLA AM




SELA
MEAC WEEK 7 Game Preview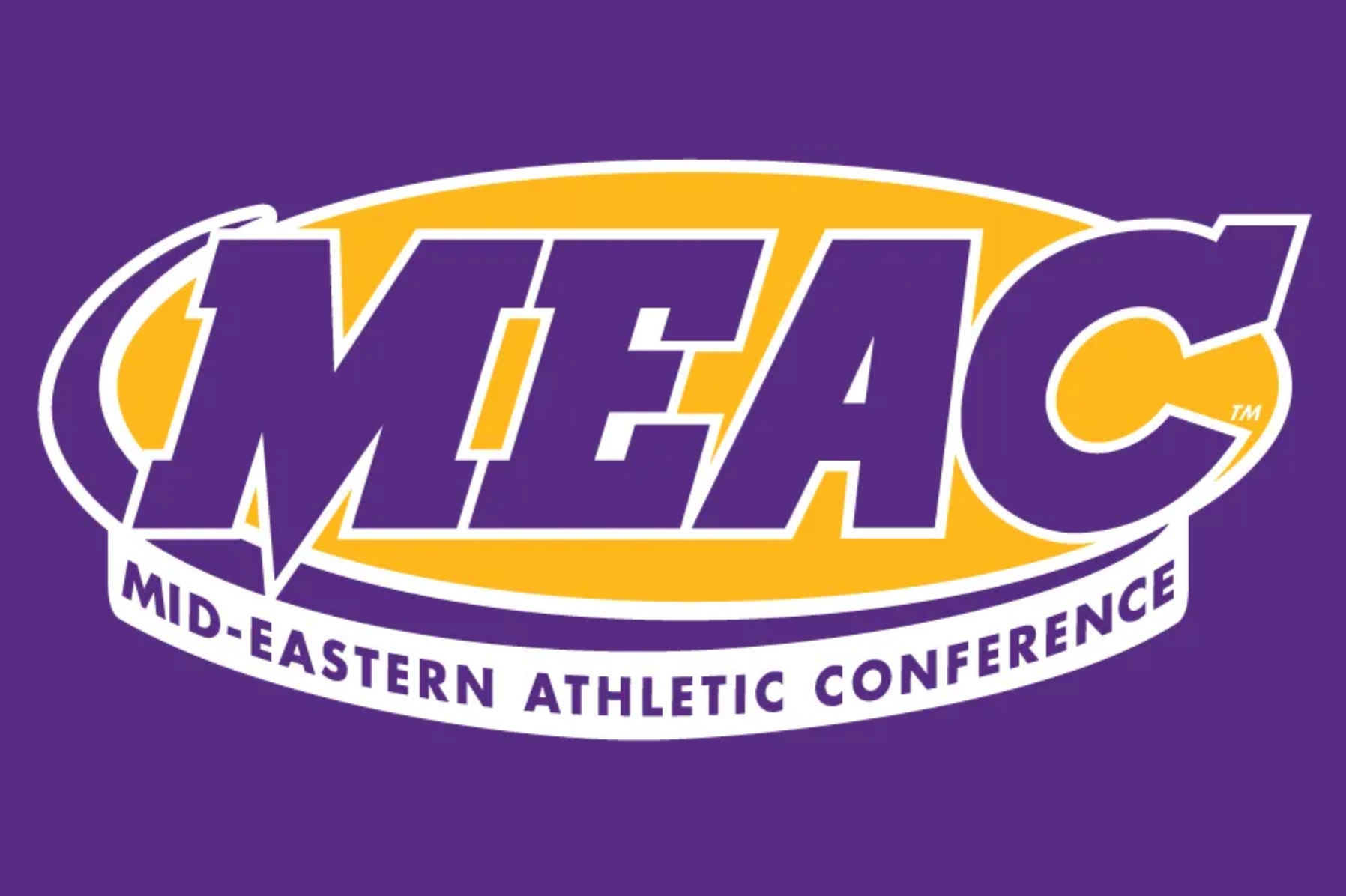 NORFOLK, Va., Oct. 13, 2021 – This Saturday's Mid-Eastern Athletic Conference (MEAC) battle between the South Carolina State Bulldogs and the Morgan State Bears will take center stage this Saturday – in more ways than one.
For one, it'll be a clash between two MEAC foes still searching for an identity midway through the 2021 season. The Bulldogs currently hold a record of 1-4, with the win coming against Bethune-Cookman two weeks ago. This will be South Carolina State's first conference contest; meanwhile, the Bears haven't tasted victory yet, entering the game at 0-5 overall and 0-1 in the conference after being shut out 27-0 by Howard last weekend.
Bulldogs head coach Buddy Pough said of the Bears, "They're trying to win and we're trying to win. We've won one game between us. It's not pretty for either one of us at this point. If we're going to be anything close to the kind of football team that we'd like to be, we've got a lot of work to do on both sides of the ball, starting from up front, but that's just the beginning of the process.  We're at a point now where we're trying to figure out exactly what we need to do to be better."
On facing the Bulldogs, Bears head coach Tyrone Wheatley said, "There's nothing worse than an animal in a corner. They're at home and they have to defend their home territory. They have to protect themselves. There's nothing more dangerous than a wounded animal. That wounded animal is very, very vicious."
The other significant factor about the game is that it will get added national attention with the premiere of the MEAC's football pregame show, MEAC Countdown to Kickoff, presented by Coca-Cola, airing two hours before kickoff on South Carolina State's campus. Hosted by Hall of Fame broadcaster Charlie Neal and Nicole Hutchison, the hour-long pregame show will not only focus on the football game, but it will also feature information on the history of the participating institutions, current events, updates from around the conference, interviews with coaches, student-athletes, athletics directors, presidents and chancellors and alumni, and news and analysis about the day's featured game.
MEAC Countdown to Kickoff, Presented by Coca-Cola, will premiere at 1:30 p.m. on ESPN+.
Here's a glimpse of the two games on tap for Mid-Eastern Athletic Conference (MEAC) teams on Saturday, Oct. 16:
Norfolk State Spartans (3-2, 0-0 MEAC) vs. Virginia University of Lynchburg Dragons (0-6)
Saturday, Oct. 16 ● William "Dick" Price Stadium ● Norfolk, Va. ● 2 p.m.
TV: MEAC Digital Network on ESPN+ – Live Stats
It'll be Homecoming at William "Dick" Price Stadium in Norfolk, Va. on Saturday and Norfolk State's opponent will be Virginia University of Lynchburg, a team that not only is winless at 0-6, but a team which has given up 49 or more points in all of their games so far this season. Is there a chance the Spartans will take the Dragons lightly?  Not so, if you listen to head coach Dawson Odums. "It's not about the opponent, it's about our expectations," Odums said. "We expect to play a certain way and I think our guys will play that way. We're coming off a bye week and I think they're healthy. I think their minds, bodies and souls are ready to go and, hopefully, we'll operate at a high rate. That's what I'm looking forward to, the execution of our football team." Norfolk State will enter the game red hot, having won three consecutive games.
Morgan State Bears (0-5, 0-1 MEAC) vs. South Carolina State Bulldogs (1-4, 0-0 MEAC)
Saturday, Oct. 16 ● Oliver C. Dawson Stadium ● Orangeburg, S.C. ● 3:30 p.m.
TV: ESPN3 Live (Rebroadcast on ESPNU at 10:30 p.m.)
Last weekend at Florida A&M, the Bulldogs gained just 59 yards rushing and 75 yards passing while committing three turnovers. Pough said that shows how much improvement is needed – and quickly. "We think we've got the people in place to make the proper corrections," he said. "We think we've got the right people in place to make the changes actually happen. We've got our work cut out for us with those kinds of numbers. It's a long, long way from there to success. We've got a big week ahead of us."
For Morgan State to have success against the Bulldogs, Wheatley said it's a matter of his players focusing on processes rather than outcomes. "The process is a little more important," he said. "If you think about the outcome, the outcome changes. The outcome is not always consistent. When you try to rely on the outcome, it varies, but the process doesn't vary. Our young men are trying to understand that. Our guys right now, they're pressing. They're trying to get outside the process. We've just got to get these guys dialed back in and understand that all you've got to do is just do your job and it will come for you."
About the Mid-Eastern Athletic Conference
The Mid-Eastern Athletic Conference (MEAC) is in its 51st year of intercollegiate competition with the 2021-22 academic school year. Located in Norfolk, Va., the MEAC is made up of eight outstanding historically black institutions across the Atlantic coastline: Coppin State University, Delaware State University, Howard University, University of Maryland Eastern Shore, Morgan State University, Norfolk State University, North Carolina Central University and South Carolina State University.